I love to share my recipes and I am especially happy to share this one as it is my first creation of a paleo lactation boosting recipe.  Often when you are searching for lactation cookies or muffins, they are full of sugars and flour that a lot of people who are trying to eat healthy cannot have.  I did not know before having children that there were foods that were known to be "lactogenic" and help to boost your milk supply while nursing.  This was a crazy thought to me, but after struggling with my supply with both babies, I decided to give them a shot.  I was pleasantly surprised with the increase in my supply after consuming these "lactation recipes" but as a person who has a problem with the way my body breaks down sugars, I needed to try to create a healthier version while still keeping some of these lactation boosters.  There are a few commonly used baking ingredients known to increase your supply, they are oats, ground flax meal, and brewers yeast.  I wanted to have a new muffin without oats, because I had been devouring my other creation (not paleo) of apple cinnamon oatmeal muffins and I was just tired of oats.  I love banana chocolate chip muffins so I started to search for "healthier chocolate chips" and came across these, Gerbs dark chocolate chips that were Vegan.  I also found another one here, but they were not in stock, so I went with the Gerbs. I bet you are thinking, how can something be paleo and have chocolate chips in it?  I wondered the same thing…turns out they make dairy-free chocolate chips! Who knew?? I am sure you could find something like this in a Whole Foods store, but I do not have one near me.
This was my first time using almond flour in a recipe as well.  I learned it can be very very moist so you need to add in the flax meal to help bind it as well.  I used the Bob's Red Mill Super-Fine Almond Four like this one below.I was very happy with the texture of these muffins and I hope you will like them, too.  If you are not concerned with boosting your milk supply, just leave out the brewers yeast and add one more tablespoon of ground flax meal. I also ordered my brewers yeast from amazon here.
.
To start, preheat your oven to 350 degrees.  Place your cupcake liners into your muffin tin.  It makes 15 muffins.
Put 3 large (or 4 medium) bananas into your mixer or you can hand mix, until the bananas are nice and smooth like this.
Add eggs, vanilla, salt, baking soda, sugar, honey,oil, brewers yeast, and ground flax. Mix until combined.
Add in flour and blend well.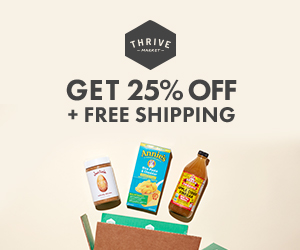 Fold in chocolate chips and use an ice cream scooper to fill your muffins 2/3 full. Bake for 22-25 minutes, let cool in tins for 5 minutes, then transfer to a cooling rack.  These muffins will be very moist, so make sure to put a paper towel in your container that you store them in to help absorb some of the moisture.
[seo_recipe id="440″]